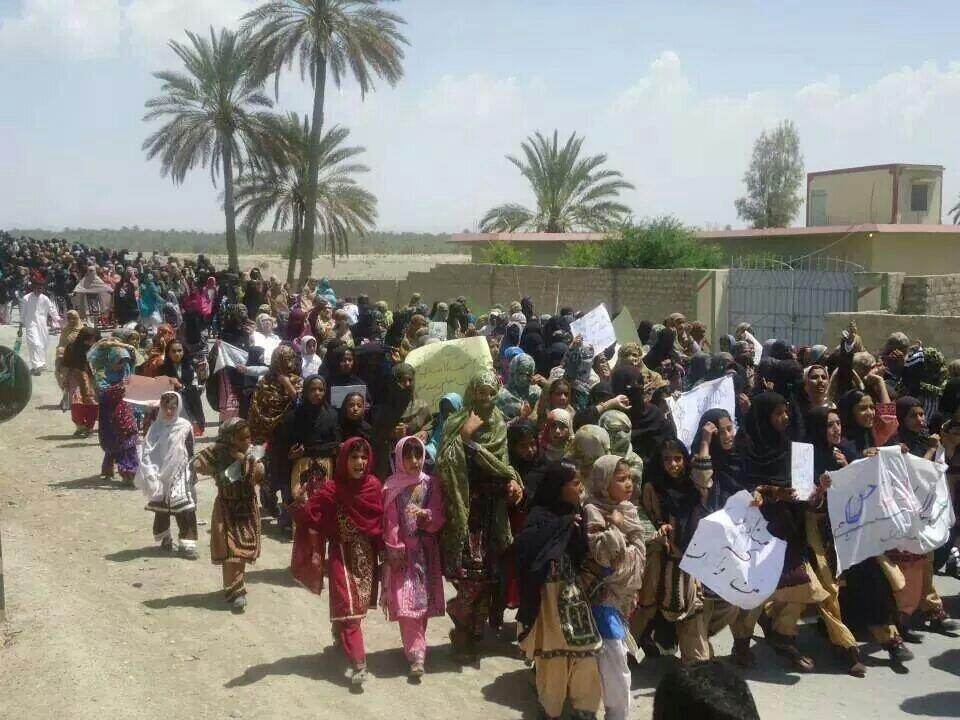 PANJGUR:
After threats made to private schools educating girls and an attack on a school administrator, members of the civil society and students took out a procession here on Wednesday to protest the threats and show solidarity with private school.
Rallies from different points of the town started and gathered near Model School Chowk. From there, they headed towards the Deputy Commissioner's office. The participants chanted slogan in favor of education. "We want education. Education is our basic right. Save education," the protestors demanded.
All private schools in town had closed earlier this month after an attack on an English language tuition center in Washbood and a school in Sawaran localities. Teachers were beaten and humiliated, while their cell phones were snatched.
A shadowy Islamic extremist group Tanzeem al-Islami ul-Furqan claimed responsibiliy for the attacks.
They issued pamphlets to all private schools and English language tuition centers
in the area to stop educating girls. The group in its pamphlet had called girls' education 'Haram', an Islamic term that refers to things forbidden in the religion, and had asked private schools to stop educating girls.
According to a source, the schools were considering demands of the group and wanted to make an arrangement to educate girls separately. When they reopened this week,
vehicle of an administrator of a private school
carrying female students and staff to school came under attack by members of the group. Major (retired) Hussain Ali's vehicle was set ablaze by the attackers. According to him, they were wearing headbands that had an Allah O Akbar print.
READ MORE:
http://thebalochhal.com/2014/05/17/students-civil-society-protest-threats-against-schools-in-panjgur/